Mermaids in the Basement

Dark Mofo + Constance ARI
Lychandra Gieseman + Gabbee Stolp + FFLORA + Caitlin Fargher + Eliza Rogers



Bodies emerge from the depths of subterranean water worlds in nipaluna.
A forgotten river swallowed by streets sets the scene for a performative fashion show.

Once the performance concludes, sights and sounds will remain around the fountain until the festival is over, decaying into a wilted, slimy wreath.

Mermaids in the Basement is situated on the forgotten shoreline of timtumili minanya/Derwent River. Underneath trickles the rivulet, fresh water flowing from kunanyi, diverted through tunnels and drains, it flows ever onwards into its friend. When it floods, it remembers its old banks.

This is Muwinina Country. We pay our respects to the Muwinina People who cared for these waterways and this land, and we honour the Palawa/Pakana community as the continuing custodians of lutruwita/Tasmania, their Elders past present and emerging. This always was, and always will be Aboriginal land.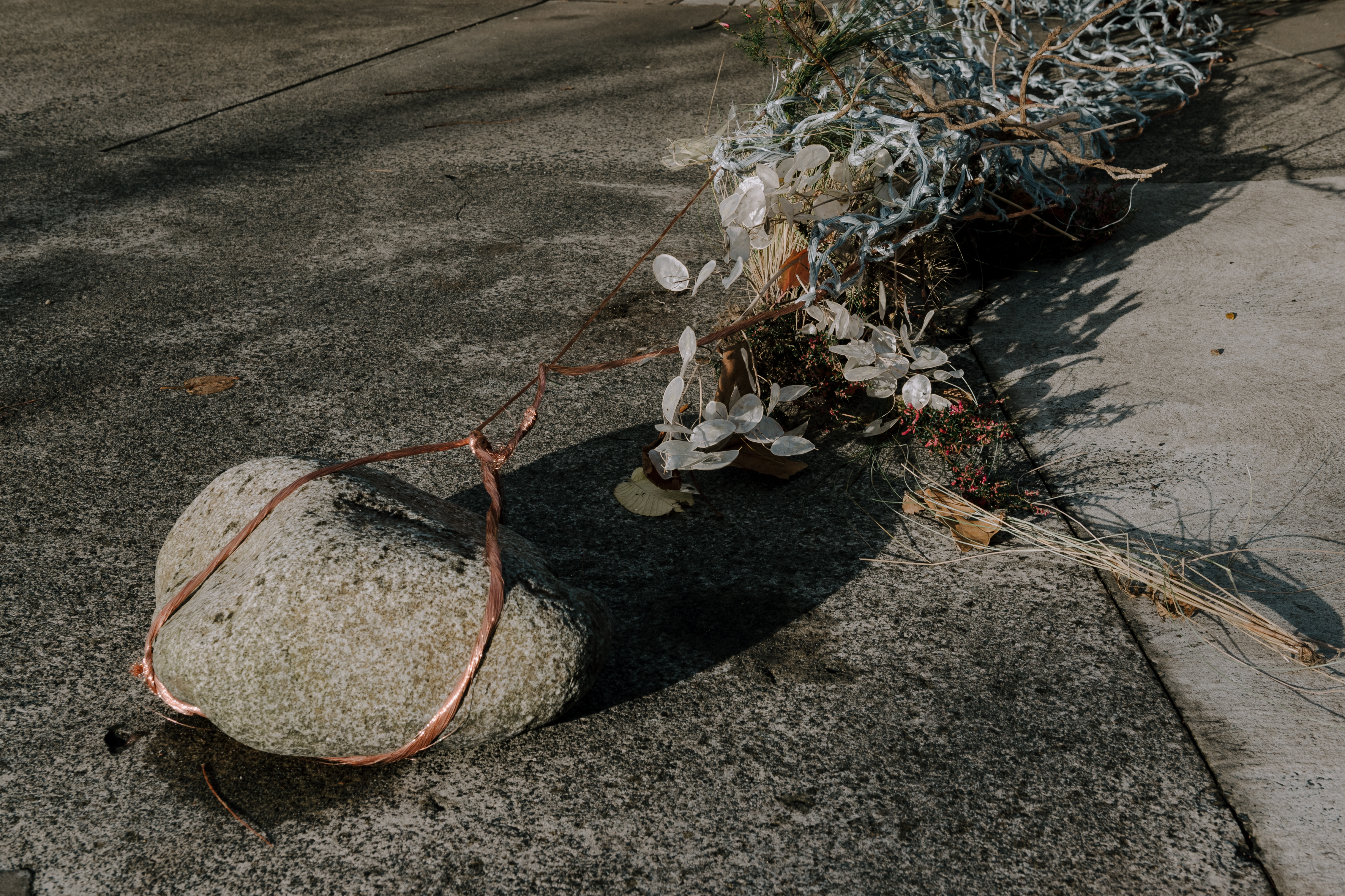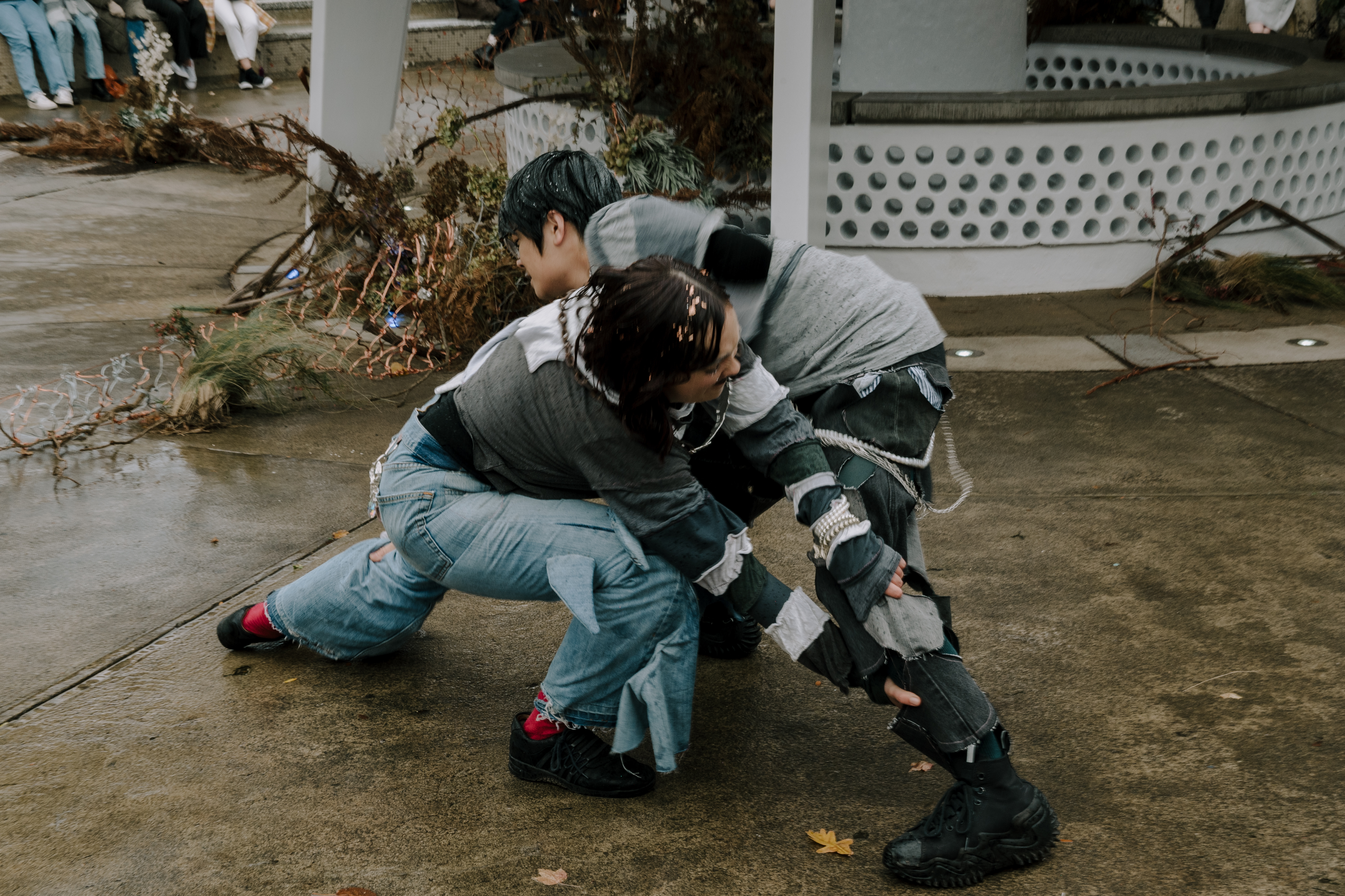 Images by Eden Meure




LOCATION
Railway Roundabout, Brooker Hwy, enter from Liverpool Street.

FASHION SHOW
SAT 11 JUNE (3 — 5PM)
FREE, no need to book.

Important information about Fashion Show:
~Entry ONLY from the Liverpool Street tunnel.
~Bring a rug to sit on and a snack to enjoy during the show. No seats provided.
~dress for the weather, and we mean rain or frost!
~There will be no bar or toilets on site.
~Some Street parking available, we recommended parking at TMAG and walking up.
~ Parental guidance recommended for people under 16 years of age

EXHIBITION
SAT 11 + SUN 12 JUNE (3 — 10PM)
WED 15 — MON 20 JUNE (3 — 10PM)
FREE


Presented by
Dark Mofo 2022 + Constance ARI

Curated by
Lychandra Gieseman + Caitlin Fargher

Make up
Shanice Choku

Hair
Sam Shepperd

Video by
Ursula Woods


---


Venue Accessibility
This venue is accessible. Assisted wheelchair access is available via Liverpool Street.There will be smoke machines and lights during the performance.

It is important that if you have accessibility requirements, contact Bookings & Enquiries on +61 (3) 6277 9978 or tickets@mona.net.au to discuss your options and facilitate your attendance at the event.








CONSTANCE acknowledges and respects the Palawa/Pakana people as the traditional and ongoing owners and custodians of lutruwita. We pay our respects to elders past, present and future, and acknowledge that sovereignty has never been ceded.



CONSTANCE ARI program is assisted through Arts Tasmania by the Minister for the Arts.

.