4-8pm, 23-24 January 2021 & 30-31 January 2021 | Princes Park Magazine, Alexandra Battery, Blinking Billy Point | Presented by CONSTANCE ARI for Mona Foma 2021

Making Ground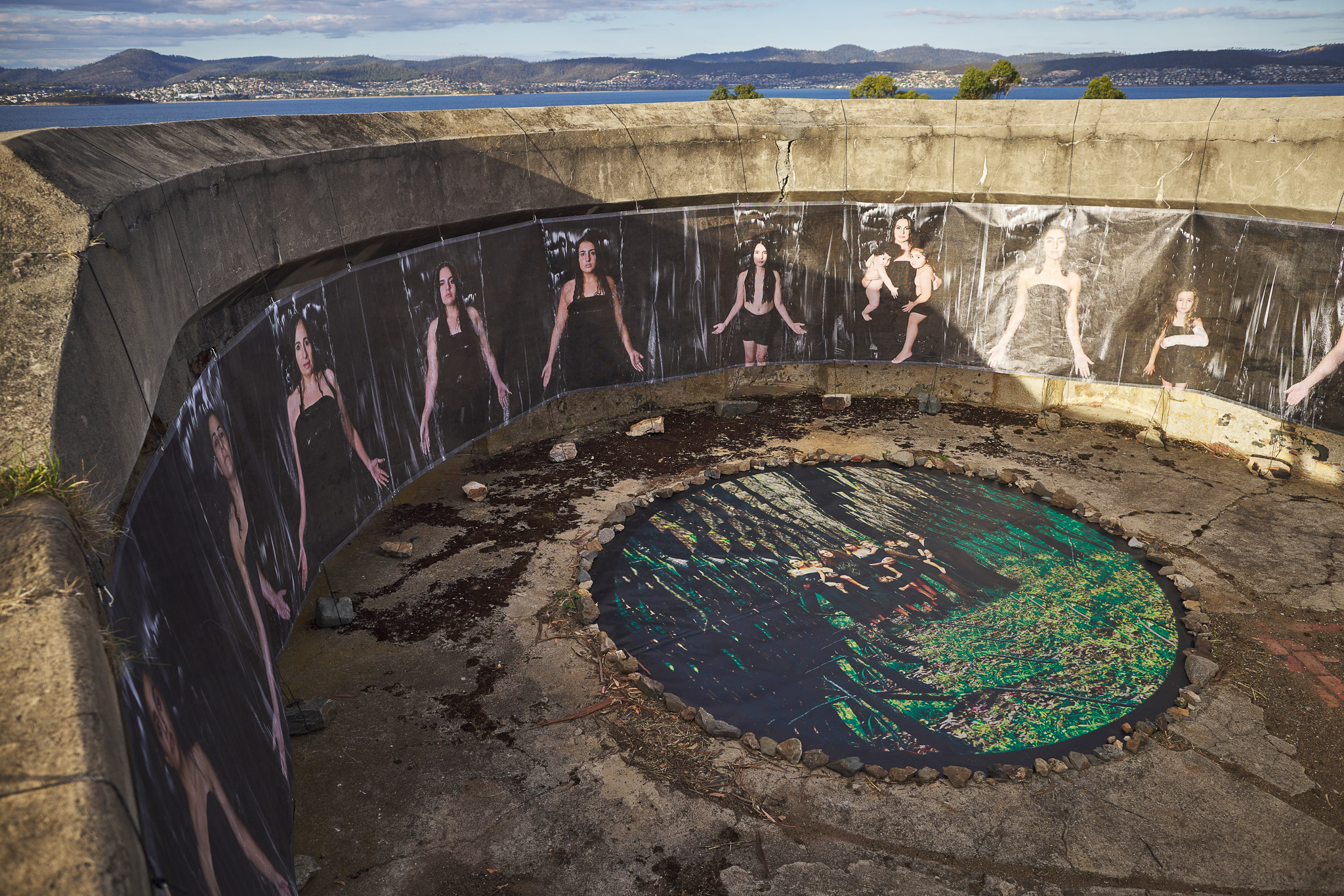 Image Credit: Remi Chauvin

Making Ground is an exhibition presented by CONSTANCE ARI for Mona Foma 2021 with:

(Click on the artists name to read their artist statements)

Curated by Nadia Refaei



First Nations and artists from the diaspora will stage an exhibition on sites of colonial ruin: a city park, a suburban hillside, and the shores of the river. Each is home to a former military battery, which the artists will augment with video and sculpture, responding to the landscape and histories of each place. Taken together, the exhibition considers displacement, connection and memory in the digital age. A dialogue between past, present and future.


Opening event:
6-8pm, Friday 22 January 2021
All sites open, but booking is required for the opening event at Alexandra Battery
Register for the opening here


Exhibition continues:
4-8pm, 23-24 January 2021 & 30-31 January 2021
No bookings required, Free entry


Locations & Access:
Princes Park Magazine, Battery Point
This venue is wheelchair accessible via a ramp, however includes some rooms which are not wheelchair accessible. The ground is uneven in some areas.

Alexandra Battery, Sandy Bay
This venue can be accessed from three points (please see map below). If coming from the top car park, walk down the grass and through the tunnel or down ramp. Please be aware of uneven surfaces, sloping grass and loose rocks. This venue is wheelchair accessible via the main gate leading off Sandy Bay Road. The ground inside the venue is uneven in some areas and may be slippery after wet weather.

Blinking Billy Point, Sandy Bay
This venue is not wheelchair accessible. Please be aware that accessing this venue involves walking up a short but steep path and descending via a staircase, so may not be suitable for people with mobility issues. There are areas of uneven ground, slopes and loose gravel or rocks, so please proceed with caution.

If you have any further inquiries about accessibility, please email us at constance.director@gmail.com

Getting there:
Princes Park Magazine is within walking distance to the CBD and Salamanca area. There's also lots of street parking and a few carparks within walking distance. Street parking is limited around Alexandra Battery and Blinking Billy Point, please see the map below for parking locations and suggested walking routes to Blinking Billy Point (500m from Alexandra Battery). Please note that these venues are in a residential area, and visitors should be aware and respectful of residents.



CONSTANCE acknowledges and respects the Palawa people as the traditional and ongoing owners and custodians of lutruwita. We pay our respects to elders past, present and future, and acknowledge that sovereignty has never been ceded.
Making Ground is presented by CONSTANCE ARI in partnership with Mona Foma, and assisted through Arts Tasmania by the Minister for the Arts.
Facebook >>
Instagram >>