November 6th 2020 - January 31st 2021 | South Hobart Rivulet Track between Wynyard Street and Molle Street


Muwinina Country by Luana Towney

Presented as part of ngayapi niyakara (born to dream), a partnership between Constance ARI & Tasmanian Aboriginal Centre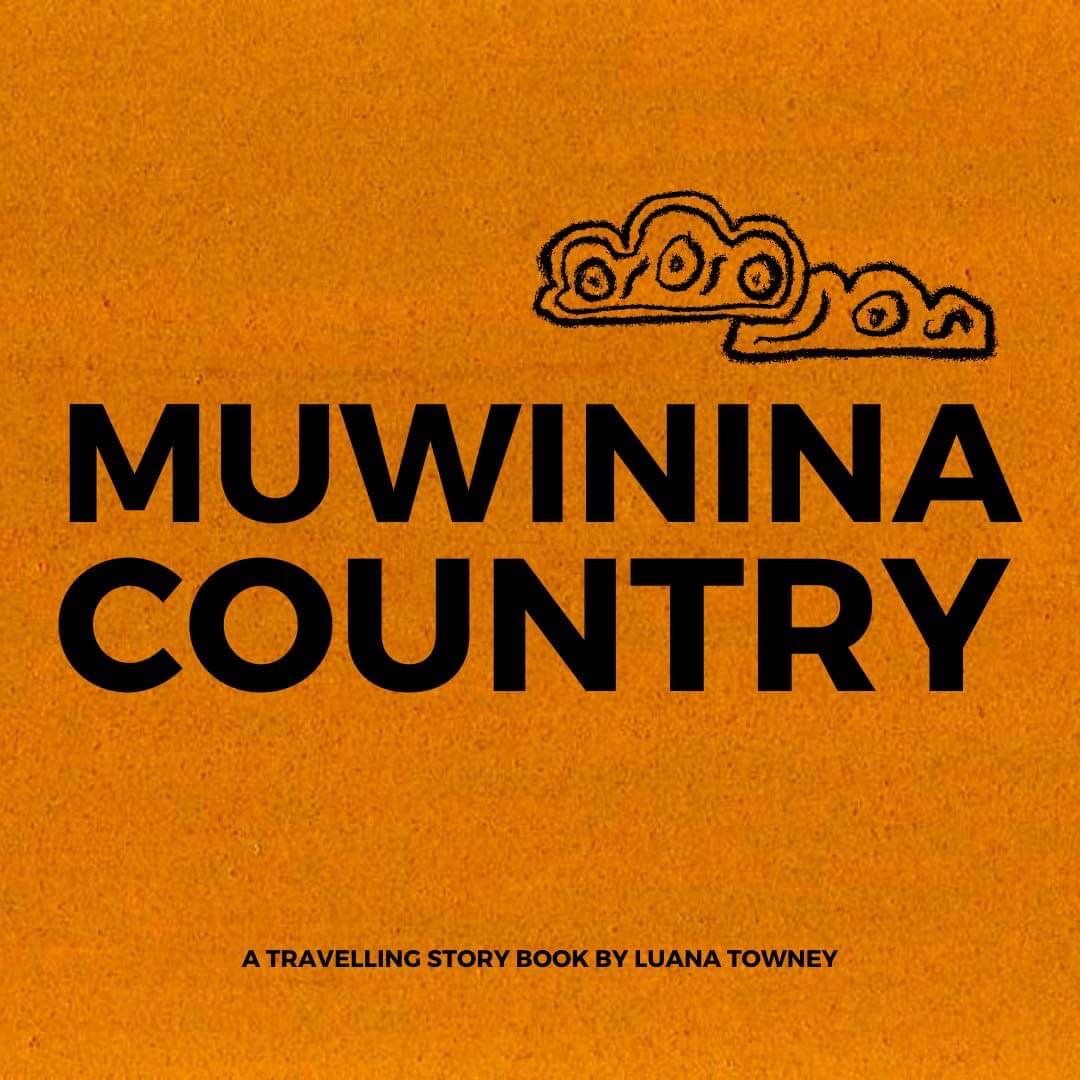 Image of Artist Luana and her daughter Jamaya by Jillian Mundy, title page by Blackspace Creative


"For ngayapi niyakara, I have written a travelling book about the First Nations people of nipaluna (Hobart).
The story is a child friendly history lesson about first contact in nipaluna in both Palawa kani and English" - Luana Towney

Muwinina Country is a travelling book that takes people on a journey along the South Hobart Rivulet Track during NAIDOC Week 2020, that will stay in place until January 2021. Luana Towney has created this new temporary public art project in collaboration with her daughter Jamaya Summers who has done the illustrations for the story.

Luana is a Palawa Wiradjuri woman based in nipaluna. Drawing inspiration from her people, her culture and her Country, Luana is a painter, basket weaver, shell stringer, poet and photographer. She has most recently represented her people at the Darwin Aboriginal Arts Fair, selling echidna quill jewellery and paintings. She has also self-published a culturally appropriate children's book about breastfeeding and motherhood and was the winner of the Tasmanian Aboriginal Emerging Writer award in 2020.

Listen to the audio book below:



ngayapi niyakara (born to dream) is a partnership between the Tasmanian Aboriginal Centre (TAC) and CONSTANCE that provides a paid opportunity for an emerging Aboriginal artist based in lutruwita (Tasmania) to present a new temporary artwork in an outdoor public space of their choice in nipaluna (Hobart). This project is supported by the City of Hobart. With thanks to Blackspace Creative, Xanderware & Chris Bury


Exhibition dates:
Open daily between 6th November 2020 - Feburary 2021
Getting there:
Walk or ride, or p
arking is available on Wynyard or Macquarie St, South Hobart or catch the bus to Stop 9 on Macquarie St.

Accessibility:
The walking trail is a 10 minute walk on a concrete and then compact gravel surface, sturdy shoes are recommended. Wheel chair accessible.
---

ngayapi niyakara; born to dream

(ngye yah pee) (nee yah kah rah)

In Palawa kani, the language of Tasmanian Aborigines








CONSTANCE acknowledges and respects the Palawa people as the traditional and ongoing owners and custodians of lutruwita. We pay our respects to elders past, present and future, and acknowledge that sovereignty has never been ceded.

CONSTANCE ARI program is assisted through Arts Tasmania by the Minister for the Arts.

.