Opening event: Men's Shed at 8 Station Lane, Sorell 12 - 3pm on Saturday 30th July.

Sorell Project: Joey Gracia & Mauricio Alejandro Arias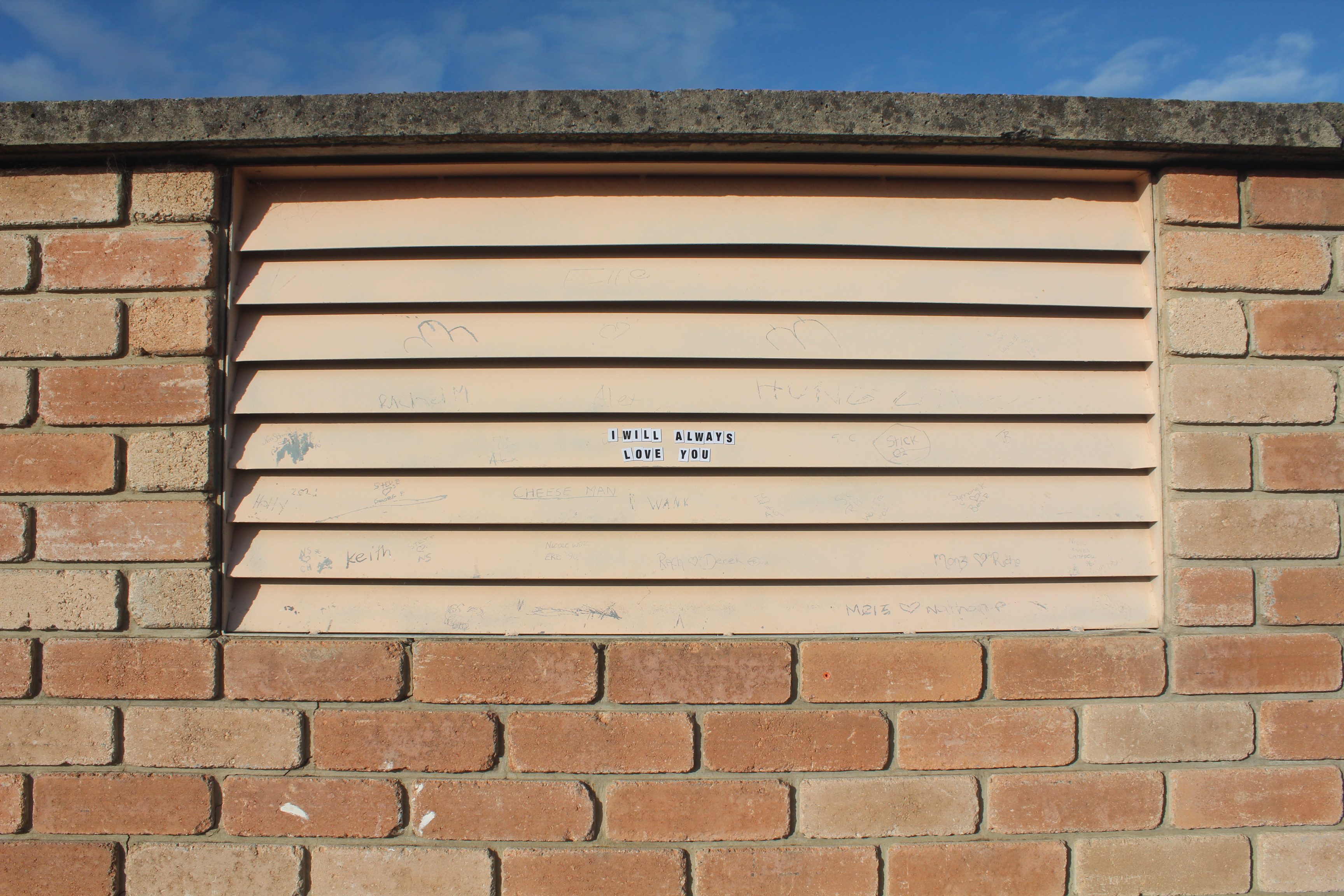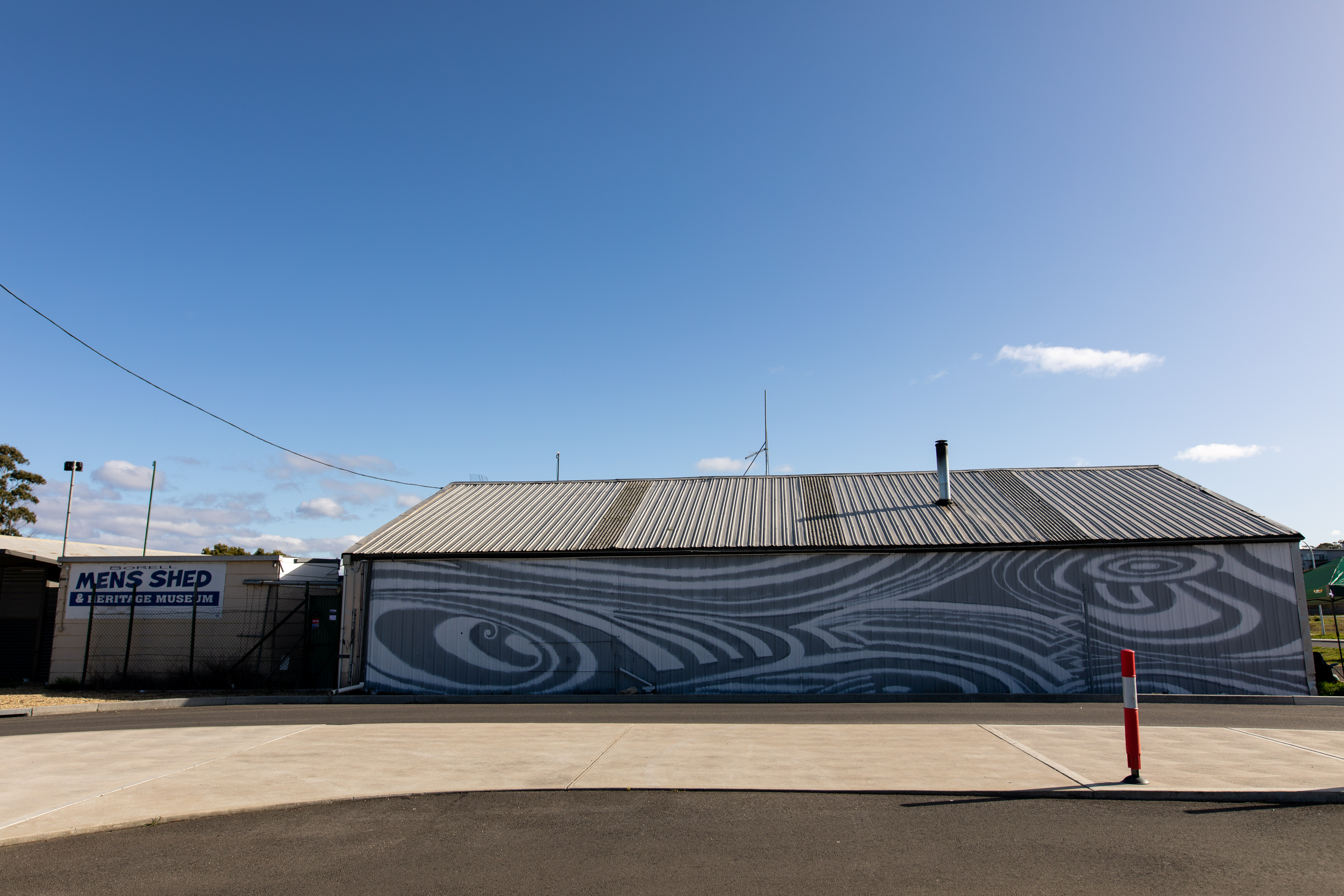 Image credit: Cassie Sullivan



Join us to celebrate Mauricio Alejandro Arias and Joey Gracia's ephemeral public art interventions in the Sorell city centre. They won't be up forever, so visit them while you can! Constance has worked with Sorell Council and Joey and Mauricio to bring these beautiful, thought provoking artworks to the streets of Sorell.


Joey has been a busy bee these past few weeks installing poetic interventions around the streets of Sorell with his work 'Words of Love'. Joey's work is deliberately subtle, a love letter to the liminal spaces throughout the town, encouraging you to notice the detail in your surroundings. Follow the Trail on Google Maps here.

Mauricio Alejandro Arias has created a new mural for the Men's Shed.

To celebrate, we will be set up behind the Men's Shed at 8 Station Lane, Sorell 12 - 3pm on 30th July.

If you will be travelling from nipaluna / Hobart, please see the redline bus timetable here: https://www.tasredline.com.au/dodges-ferry-sorell-service




Words of Love:


Words of Love presents over 60 different magnetic messages installed around the city of Sorell. The messages are lifted from popular love songs and placed out of context on metallic surfaces. Exploring the often-obsessive quality of love and loss, some of the messages border on fanatical. Inspired by text messages sent in the midst of new love and at the point of relationship breakdown, Words of Love attempts to draw attention to, and offers some tender care to, the liminal places of the city, places mostly unnoticed and neglected. Two dumpsters side by side, in the company of one another and a lonely shopping trolley parked in an alleyway become subjects of songs that once topped the charts.

The messages are placed in companionship to the urban landscape, in scenes both compatible and incongruous.

As well as the physical works, this project is presented in a google map made by the artist. This map is available to anyone with online access, who can then explore the streets of Sorell and view the messages from anywhere via the internet.



Mural:

Mauricio Alejandro Arias has spent time painting a mural on the side of the Men's Shed in Sorell. Mauricio talks about his connection to Sorell through the context of living homeless on the streets of Sorell, which connects his intricate, shell-like designs with place.

The Men's Shed is located within a condemned building. The transient experience Mauricio talks about through his art echoes the impending sense of loss that the labour of his work will disappear with this community space. There is something beautiful in its impermanence.



"When I was homeless, I would sit on the ground - I had no home or couch. It was a way of grounding myself to this place that I was not born in.
Finding my connection to place. I thought about what it meant to belong.

At that time I felt like I was in a shell. I felt scared and disconnected from people.
I moved like a shadow, not drawing attention to myself, finding just what I needed to survive, and then retreating back into my shell.
Through painting this mural, I felt the vibration of this place - I used to spend time at the Men's Shed building gardens with the community.
I feel these lines as a kind of ripple - vibrating outwards.

At night the lines are lit by the lights from the carpark nearby, and they have a kind of magnitude. It is full of ghosts here."





Sorell is located on the unceded Country of the Mumurimina, the old people of the Oyster Bay Nation who cared for Country for thousands of generations before colonisation. This is still Aboriginal Country, cared for by the Palawa / Pakana of lutruwita and the Tasmanian Aboriginal Community. We are grateful to all Elders for their continued sharing of knowledge and Culture.








Constance ARI works across Country cared for by the Palawa of lutruwita and the Tasmanian Aboriginal Community. We acknowledge the Traditional Custodians of Country throughout the so called 'Australia', as well as First Nations people from elsewhere, and their deep connection to the lands, skies and waterways over which sovereignty was never ceded. We pay our respect to all Elders; we are grateful for their continued sharing of knowledge and Culture.